Desford Bowls Club
The club was formed 25 years ago and although young in bowling terms it is well established in local bowling circles.
Desford Bowls is a friendly mixed club with varying standards of ability.
Throughout the season any member can put their name down to be included in the weekend friendly matches against other bowling clubs. This is always a lovely afternoon, meeting and playing against other teams and afternoon tea is provided at half time.
For the more experienced and competitive players, we have a Triples team in both the Hinckley and Coalville leagues on Monday and Thursday evenings. In 2017 we were winners and runners up of each league.
Rhys Milton, a regular member at the club has previously taken part in the Special Olympics in Sheffield and won.
2019 Season
Open Day
The Open day is on Saturday 27th April @ 2.30pm. If you are new to Bowls and could be interested in bowling please come along to see our excellent facilities & stay a while to enjoy a game of bowls on the green, just bring a pair of flat soled shoes. We have different size woods available to try for anybody wanting to have a go, and there will be advice and guidance available from our existing members if needed.
Membership for the first year is only £16
Roll Up


Club "roll up" start on Tuesday 16th April @ 3.00pm, and every following Tuesday, everyone is welcomed to come along and have a friendly game of bowls against your fellow members. This is a chance to get in some practice against our more experienced bowlers who will be only too happy to give any advice & guidance. A welcome cup of tea always goes down well at half time.
Chummies
'Chummy' afternoons will start on Tuesday 30th April @ 3.00pm & runs on alternative Tuesdays until the first week of July 2019.
Players of all abilities are welcome to join in and enjoy the afternoon playing a competitive game against the other bowlers in an organised game of bowls, there will be a prize for the best player on the day.
The Label Apeel Competiton

The "Label appeal" internal competition will be on Saturday 11th May; again this year there will be a prize fund for the winners.
Presidents Day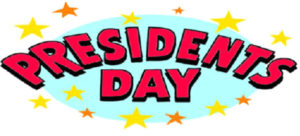 Presidents' Day will be on Sunday 1st September, so come along for a bit of competition & a bite to eat.
Weekend trip to Sheringham

This year, our weekend trip to Sheringham will be on the 8th June. We are looking forward to a competitive game of bowls at the seaside & maybe fish & chips on the prom later!
Don't forget the green is open for members every day for you to arrange to play any friendly or competitive games throughout the season
At the beginning of the season we have 6 Tuesday afternoons of 'Chummies' which are very popular, when these have finished we revert to informal  roll-up sessions  from 3pm.
Bowls are available for loan.
The first year is free for new members, only a Sport in Desford membership fee of £16 is required.
For further information, please contact Gill Whatsize 01455 822036 or email 
sidbowls1@gmail.com

Sport in Desford is a Registered Charity (No: 1100319). All content on this website is protected under copyright law.