Desford Bowls Club
Update 21/05/2020
As from Monday 25th May 2020 at 2pm the bowls green is now open (but not the clubhouse) for members to play under the following restrictions:
On the 13th May the government announced that some outdoor sports can now re-open, this includes lawn bowls.
Bowls England have issued a guidance document, which gives advice on the rules needed for us to open and play.
The committee had a special meeting via a telephone conference call on the 17th May and agreed to open the green on Monday 25th May @ 1400 and the club will follow the guidance given by the Bowls England. We have produced a 2 page set of rules that everyone must follow whilst playing bowls at our club which has been sent to all existing members.
The committee urge all members to read the following statement and continue to seek government advice on covid-19 before returning to the green.
Can clinically vulnerable people (such as people aged 70 and over) participate in lawn bowls?
The advice for clinically vulnerable groups remains the same. If you are in this group you are advised to stay at home as much as possible and, if you do go out, take particular care to minimise contact with others outside your household. If you are living in a household with a possible COVID-19 infection or if you are classified as extremely vulnerable on health grounds, the guidance is that you should remain at and exercise at home. Full details at:
https://www.gov.uk/government/publications/coronavirus-outbreak-faqs-what-you-can-and-cant-do/coronavirus-outbreak-faqs-what-you-can-and-cant-do#vulnerable-groups-shielding-70-year-olds-and-over-and-care-homes
The clubhouse will remain closed until further notice, but you will have access to the outside toilet and washing facilities and the outside store cupboard. There will also be a sanitizer station set up outside the toilet for your use.
The green has been prepared for your return with only 3 rinks being set up and all non-essential equipment has been removed. Only mats, jacks and sanitizer will be kept in the store cupboard (key code 4751) There will be notices set up around the green and storeroom giving advice on our procedures and how to keep safe.
We need to know who will be renewing their membership and who will be back playing from 25th May, so please let me know your decision. We have decided to reduce the fees to £40 for this season, taking into account there will be probably be no matches against other clubs unless we are allowed a few friendlies at the end of the season. I am hoping to start a league where everyone will play each other, please let me know if you would like to be involved. Maybe a few members will just come up on their own for a roll up, so we have decided that the fees for those people will be £20 (please let us know). We desperately need the fees to help with the running costs of the green, this work is a necessity and continues to be done regardless of whether we are playing or not.
If you can please pay by bank transfer our details are
Sort code 40-24-19,    Account No.   71775855.    Desford Bowls Club. Members must also include their name, so that Brian knows who the transfer is from.
Or a cheque made payable to Desford Bowls Club and sent to Brian at 39 Kirkby Rd Desford Leicester LE9 9JH
Once we know how many members will be playing, we will decide if an off-site booking system is needed, details would follow later.
The new rules may sound a little bit complicated, but I'm sure we'll get use to it very quickly and appreciate that these rules need to be put in place to protect us all.
Please could you check your bowls bag! We appear to have only 5 jacks which isn't enough to have 3 rinks playing at a time. If you have burrowed one, could you please return it to the outside store cupboard.
Open Day
The Open day is on Saturday 27th April @ 2.30pm. If you are new to Bowls and could be interested in bowling please come along to see our excellent facilities & stay a while to enjoy a game of bowls on the green, just bring a pair of flat soled shoes. We have different size woods available to try for anybody wanting to have a go, and there will be advice and guidance available from our existing members if needed.
Membership for the first year is only £16
Roll Up


Club "roll up" start on Tuesday 16th April @ 3.00pm, and every following Tuesday, everyone is welcomed to come along and have a friendly game of bowls against your fellow members. This is a chance to get in some practice against our more experienced bowlers who will be only too happy to give any advice & guidance. A welcome cup of tea always goes down well at half time.
Chummies
'Chummy' afternoons will start on Tuesday 30th April @ 3.00pm & runs on alternative Tuesdays until the first week of July 2019.
Players of all abilities are welcome to join in and enjoy the afternoon playing a competitive game against the other bowlers in an organised game of bowls, there will be a prize for the best player on the day.
The Label Apeel Competiton

The "Label appeal" internal competition will be on Saturday 11th May; again this year there will be a prize fund for the winners.
Presidents Day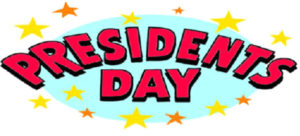 Presidents' Day will be on Sunday 1st September, so come along for a bit of competition & a bite to eat.
Weekend trip to Sheringham

This year, our weekend trip to Sheringham will be on the 8th June. We are looking forward to a competitive game of bowls at the seaside & maybe fish & chips on the prom later!

Sport in Desford is a Registered Charity (No: 1100319). All content on this website is protected under copyright law.