Welcome
SiD's aim is to provide reasonably priced sporting and recreational facilities for the people of Desford and surrounding areas.
SiD is a Registered Charity (No. 1100319) and is run by an Executive Management Committee, which consists of a management team and representatives from all the affiliated sports sections – Bowls, Football, Fitness Gym, Squash, Striders Running, Scouting and Tennis. The Committee members are volunteers. This Committee is answerable to a Board of 7 Trustees, all of whom also work on a voluntary basis.
For immediate response, please contact either our clubhouse manager, Debbie Curtis  on clubhousemanager@sportindesford.org or on 07760 111869  or  Jim Houghton, Development Officer, on 07967 353 790 or jimhoughton2@gmail.com  or  call the clubhouse on 01455 828786.
Breaking!
Peckleton Lane Closure Sat/Sun 26/27 Nov & Sat/Sun 3/4 Dec
The closure notice was posted on Leicestershire Live at  5.30am on 21st November and appears to imply zero access to SiD by road on these four days with "traffic light" access available for the week in between. This is clearly highly inconvenient to our members, not least for the Gym, Football matches, Dance exams, Boot Camp, Table Tennis and Tennis. SiD has lodged a complaint, not least for the short notice. When we hear more from Leicestershire Highways we will post here.
 New LED Floodlights on all 3 tennis courts
SiD and DLTC (Desford Lawn tennis Club) are delighted to announce that all the floodlights on all 3 courts at SiD have been upgraded to LED equivalents. This not only improves the lighting to full LTA standards but will also reduce the power consumption by 40%, which is particularly important at the present time.
"Incredible result; the lights are brilliant"
SiD wins Platinum Jubilee Community and Business Award
This was awarded to SiD for services to the local community by the Leicestershire Lord Lieutenant, Mike Kapur in June 2022. The actual award was presented at the SiD Executive Meeting in the SiD Sports Bar at 7.30pm on Wednesday 7th September by one of the Deputy Lord lieutenants.
SiD wins national award for eco-friendly development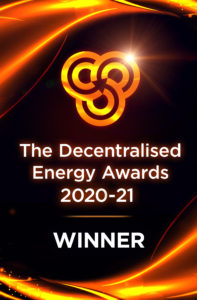 MP for Bosworth, Dr Luke Evans said, "Congratulations to Sport in Desford for their national award in recognition of their continued efforts to be eco-friendly over the last 10 years. Their fantastic achievement demonstrates how a local community sports organisation can make such a significant impact on the national green agenda, taking a pro-active approach to improve our environment.
I recently had the pleasure to visit their first-class facilities and see these changes first hand, and was thoroughly impressed. I'm pleased to see a hub of sporting activity done in an eco-friendly manner, right here in the heart of our community delivering on so many levels. Well done!"
Desford Heritage Festival report:

Desford Lawn Tennis Club was formed in 2008, to provide opportunities for everyone in the community to play tennis.

The club was formed just over 20 years ago and although young in bowling terms it is well established in local bowling circles.

Founded in 1991 in Leicestershire, Desford Striders is a small, friendly, running club that welcomes runners of any ability.

Scouting in Desford is thriving. Over the past six years, the number of children (and adult volunteers) involved in scouting in our community has grown massively.

This is SiD's main pitch located on the main site at Peckleton Lane. The resident club at Peckleton Lane is Desford Football Club with 4 teams playing on this pitch.

As a part of the scout development the gym was extended by 40% to accommodate more new equipment and to provide a better service for our members.

We have an excellent provision for Table Tennis in the spacious and well lit Scout Hall with room for 6 tables in action at once.

Here at Sport in Desford we are currently running 4 karate classes during the week. All ages are welcome!

The Squash Club has two courts which were refurbished in 2014 to a high standard. For more information please click the image.
Sport in Desford
Sport in Desford Clubhouse
The Flying Fields
Peckleton Lane
Desford
Leics
LE9 9JU

Sport in Desford is a Registered Charity (No: 1100319). All content on this website is protected under copyright law.