Welcome
SiD's aim is to provide reasonably priced sporting and recreational facilities for the people of Desford and surrounding areas.
SiD is a Registered Charity (No. 1100319) and is run by an Executive Management Committee, which consists of a management team and representatives from all the affiliated sports sections – Bowls, Football, Fitness Gym, Squash, Striders Running, Scouting and Tennis. The Committee members are volunteers. This Committee are answerable to a Board of 7 Trustees, all of whom also work on a voluntary basis.
For immediate response, please contact either our joint clubhouse managers, Debbie Curtis and Emma Sylvester on clubhousemanager@sportindesford.org or on 07760 111869  or  Jim Houghton, Development Officer, on 07967 353 790 or jimhoughton2@gmail.com  or  call the clubhouse on 01455 828786.
Are you feeling in need of exercise and activity?
Did you know that Sport in Desford (SiD), a community run sports centre, the second largest in Hinckley and Bosworth, runs a whole variety of clubs and classes?
We cater for all ages and abilities. We have a strong inclusive ethos and a committed, award winning, environmental approach, keeping our fees as low as possible, all here in Desford.
We provide facilities to local Football (3 pitches), Tennis (5 courts), Bowls, Squash (2 courts), Netball (2 courts) and Running Clubs. We also run a substantial gym and support over a dozen indoor activities, with a full size Scout Hall for Scouts, Beavers and Cubs. Activities include: Dance, Circuits, Table Tennis, Trampolining, Tai Chi, Mature movers, Walking, Photography, Karate, Pilates, Belly dancing, fitness training, mental health and inclusive clubs. Check these all out on this website.
SiD wins national award for eco-friendly development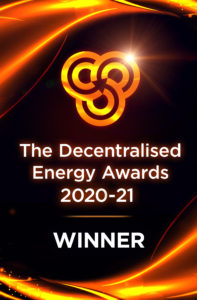 MP for Bosworth, Dr Luke Evans said, "Congratulations to Sport in Desford for their national award in recognition of their continued efforts to be eco-friendly over the last 10 years. Their fantastic achievement demonstrates how a local community sports organisation can make such a significant impact on the national green agenda, taking a pro-active approach to improve our environment.
I recently had the pleasure to visit their first-class facilities and see these changes first hand, and was thoroughly impressed. I'm pleased to see a hub of sporting activity done in an eco-friendly manner, right here in the heart of our community delivering on so many levels. Well done!"
Covid-19 Guidance from 1st January 2022
At SiD we have had no known transmission of Covid-19 so far, so let's please keep it that way. Although the legal Covid -19 requirements are being lifted on 19th July the Government guidance still sets out how people can manage the risks to themselves and to others:
Meeting in well-ventilated areas where possible, such as outdoors or indoors with windows open.
Wearing a face covering where you come into contact with people you don't normally meet in enclosed and crowded spaces, except when exercising
Washing your hands with soap and water or using hand sanitiser regularly throughout the day.
Covering your nose and mouth when you cough and sneeze.
Staying at home if unwell, to reduce the risk of passing on other illnesses onto friends, family, colleagues, and others in your community.
Considering individual risks, such as clinical vulnerabilities and vaccination status
Continue to use the QR code when entering the clubhouse or outside courts
The SiD Executive committee has decided to increase the numbers in our main meeting rooms for the next few months until the end of the March 2022when this will be reviewed: Max of 20 +1 in Function Room and Dance Studio and 30 +1 in the Scout Hall
For list of current Frequently Asked Questions (FAQs) from Sport England click here
outdoor sports facilities can open, and organised outdoor football, futsal, netball, tennis and bowls can take place.
Indoor activities & Gym are back with limits on numbers & booking essential

Desford Lawn Tennis Club was formed in 2008, to provide opportunities for everyone in the community to play tennis.

The club was formed just over 20 years ago and although young in bowling terms it is well established in local bowling circles.

Founded in 1991 in Leicestershire, Desford Striders is a small, friendly, running club that welcomes runners of any ability.

Scouting in Desford is thriving. Over the past six years, the number of children (and adult volunteers) involved in scouting in our community has grown massively.

This is SiD's main pitch located on the main site at Peckleton Lane. The resident club at Peckleton Lane is Desford Football Club with 4 teams playing on this pitch.

As a part of the scout development the gym was extended by 40% to accommodate more new equipment and to provide a better service for our members.

We have an excellent provision for Table Tennis in the spacious and well lit Scout Hall with room for 6 tables in action at once.

Here at Sport in Desford we are currently running 4 karate classes during the week. All ages are welcome!

The Squash Club has two courts which were refurbished in 2014 to a high standard. For more information please click the image.
Sport in Desford
Sport in Desford Clubhouse
The Flying Fields
Peckleton Lane
Desford
Leics
LE9 9JU

Sport in Desford is a Registered Charity (No: 1100319). All content on this website is protected under copyright law.