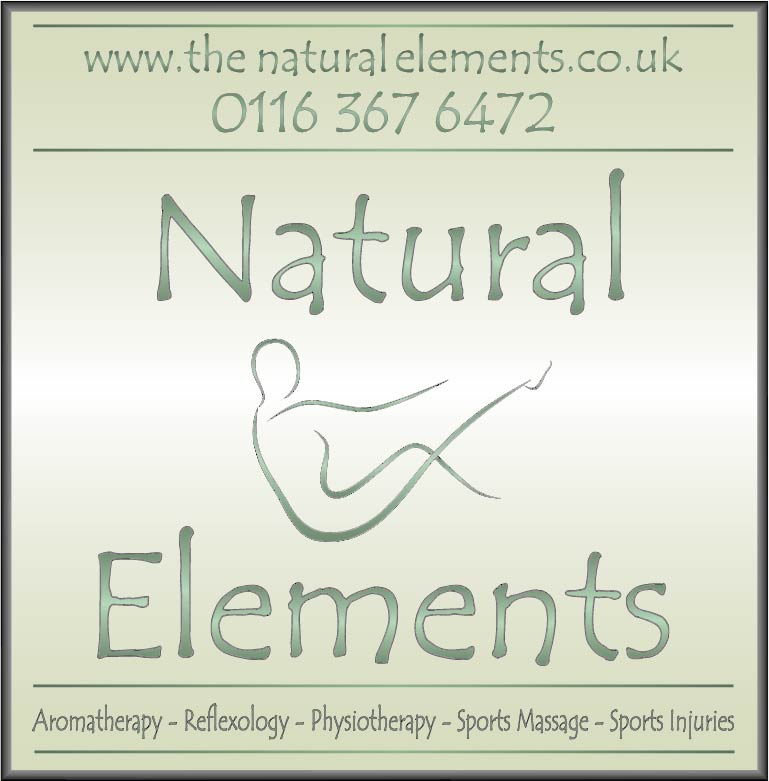 Natural Elements Physiotherpy
Chris Ireland of Physio in Desford, after 2 very successful years in Desford, has now moved to a permanent post in the Orkneys as of October 2017,  SiD is delighted that his place has been taken by Annie Rea who operates under the trading name of Natural Elements Physiotherapy.
What we treat
Most painful problems including:
General aches and pains, sprains & strains,
overuse injuries, repetitive strain injuries &
tendon problems.
Low back pain & sciatica, neck pain,
whiplash & headaches.
Shoulder, elbow, wrist & hand pain.
Pelvic, sacroiliac, hip, knee & foot pain.
Arthritis including osteoarthritis.
Pre & post surgery.
Sports injuries & exercise related pain.
Plus much more, please ask.
Treatments & Services
Physiotherapy
Medical Acupuncture
Deep Tissue Massage
Sports Massage
Foothealth (Corns, Callus, nails, etc)
Booking is easy:
Call or text 0116 367 6472
Website: www.thenaturalelements.co.uk
Natural Elements
Sport in Desford
Peckleton Lane
Desford
LE9 9JU

Sport in Desford is a Registered Charity (No: 1100319). All content on this website is protected under copyright law.