Physio in Desford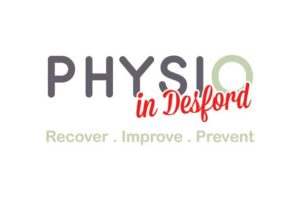 Physio in Desford is run by Chris Ireland, a degree qualified and registered, experienced chartered physiotherapist.
Physio in Desford is a private physiotherapy clinic specialising in the treatment and prevention of a wide range of painful conditions and injuries including sports injuries.
What we treat
Most painful problems including:
General aches and pains, sprains & strains,
overuse injuries, repetitive strain injuries &
tendon problems.
Low back pain & sciatica, neck pain,
whiplash & headaches.
Shoulder, elbow, wrist & hand pain.
Pelvic, sacroiliac, hip, knee & foot pain.
Arthritis including osteoarthritis.
Pre & post surgery.
Sports injuries & exercise related pain.
Plus much more, please ask.
Treatments & Services
Physiotherapy
Medical Acupuncture
Massage & soft tissue therapies
Joint mobilisation & manipulation
Exercise prescription & advice
Rehabilitation
Gym work & discounted gym referral
Slow motion video gait analysis
Running re-education
2nd opinion service if you've had failed treatment elsewhere
Booking an appointment is easy
Call, text or email to book or to find out more.
07975 576 550
physioindesford@outlook.com
Physio in Desford
Sport in Desford
Peckleton Lane
Desford
LE9 9JU

Sport in Desford is a Registered Charity (No: 1100319). All content on this website is protected under copyright law.