Tennis Club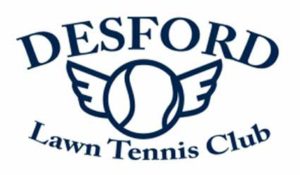 The Floodlights on the double courts were doubled up at the beginning of March 2016 to make evening play a more enlightening experience! The cost of £7,015 was funded by Hinckley & Bosworth Borough Council, Desford Parish Council, a loan from Leicestershire and Rutland Playing Fields Association and DLTC funds.
Also thanks to the Community Services workers, the conifers have all been topped and the flapping sheet windbreaks taken down.
Desford Lawn Tennis Club was formed in 2008, to provide opportunities for everyone in the community to play tennis. https://clubspark.lta.org.uk/DesfordLawnTennisClub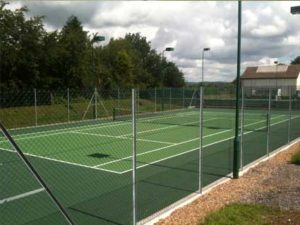 The Club provides 3 floodlit courts and we play all the year round. We currently have 50 senior and over 70 junior members, forming more that 14 teams taking part in the local leagues.
The club offers social play, competitions, coaching, and an inclusive programme for all ages and abilities. Membership is not required to access any of the community coaching sessions.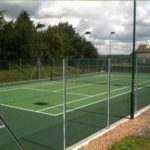 Due to the efforts of eight young people securing a grant of £19,787 from Leicestershire Youth Bank both the existing courts were resurfaced and repainted in 2011 to bring them up to the highest standards. Further grants and loans were secured in 2012 from Biffa Award, Hinckley & Bosworth Borough Council, Sport England and a loan from Leicestershire & Rutland Playing Fields Association to build a third floodlit tennis court. This has become a huge asset to the club and has helped to increase membership to over 120.

Sport in Desford is a Registered Charity (No: 1100319). All content on this website is protected under copyright law.