Recent Developments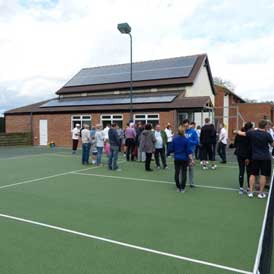 When Desford Lawn tennis Club (DLTC) started up in 2008 we played just on the floodlit double court, originally built during World War II, when the site was the Sergeants' Mess for Desford Airfield. At this time there was no adjacent shelter for waiting players, coaches or parents at all.
A lot of our furniture had been bought second hand and was looking tired, so The SiTA Trust helped with a number of new purchases which has improved the overall feel of the main rooms and also allowed us to furnish our new Foyer.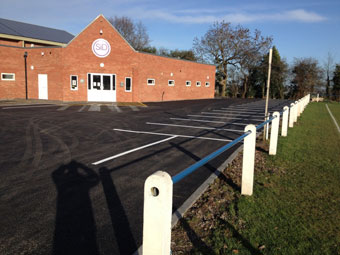 Our Car Park used to flood extensively after heavy rain, and even deterred some people from even coming onto the site. However in 2013 we had financial assistance from the Football Foundation, Hinckley & Bosworth Borough Council, Awards for All, Fields in Trust...

Sport in Desford is a Registered Charity (No: 1100319). All content on this website is protected under copyright law.